Shipping and FAQ
Atlanta Rubber & Hydraulics Inc.
Where is Atlanta Rubber & Hydraulics located?
Our headquarters is located and typically ship online orders from here:
1000 Marble Mill Circle,
Marietta, GA 30060
We also have two locations in Charlotte, NC and Gainesville, GA. 
(Maps and contact form is at the bottom of this page.)
Shipping on Orders
All given shipping charges are quoted on the website and over the phone.
Due to the nature of our products and what is ordered, final dimensions and weights are used to calculate shipping. 
Pricing
Pricing is subject to change without prior notice. We try to honor web pricing, but will contact you if we cannot.
What are the shipping methods for online orders?
For online orders, there is UPS Ground and Freight.
If you are located near us, you can also pick up your order at our Marietta, Georgia location.
It is available in the following areas:
Georgia

Alabama

Florida

Tennessee

North Carolina

South Carolina

Other States: This option is not automatic, but we have had customers that have picked up their order since they were in the area at a job site. If this is the case, let us know in the comment box when you place your order.
What is the delivery time with UPS Ground?
For UPS Ground refer to the screenshot taken form the UPS website. The delivery time, is estimated and not gauranteed.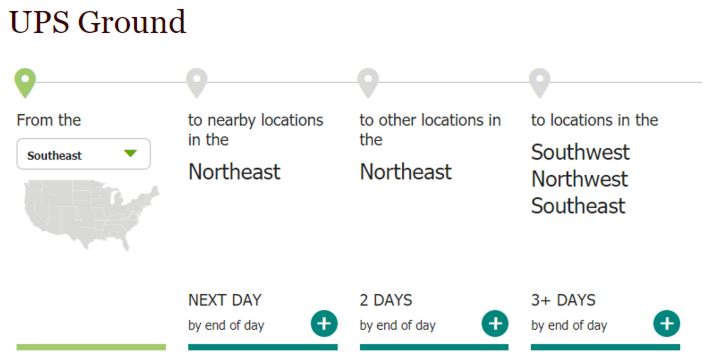 Who do you use for freight shipping?
We do not use 1 carrier to fullfill our needs. We use a variety of trucking companies to ship our products across the country everyday. 
We typically choose the least expensive and consider you shipping deadlines in order to pass a low cost to you.
When will my order be shipped?
Most items are in stock and we typically ship orders on the next business day. 
Further Questions, Contact Us
Marietta, GA (Atlanta)
1000 Marble Mill Cir
Marietta, GA 30060
Call: 770.955.5225
Fax: 770.955.2377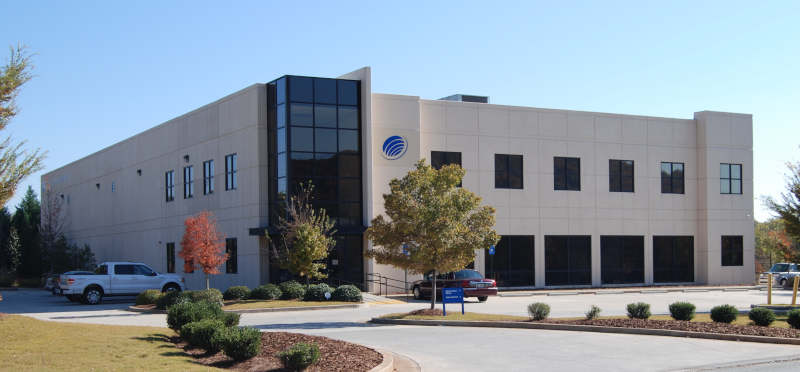 Gainesville, GA (Georgia)
1004 Chestnut St SE
Gainesville, GA 30501
Cal: 770.534.8088
Fax: 770.534.1521
Stallings, GA (Carolinas)
608 Union West Blvd
Stallings, GA 28104
Call: 704.882.2820
Fax: 704.882.3254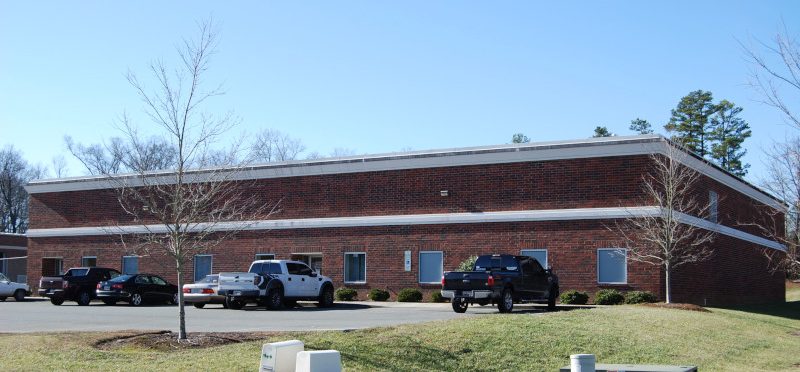 Industrial Hose
Assemblies, Bulk & Custom
Specialty Hoses
Material Handling & Special Purpose
Industrial Fittings
Adapters, Fittings & Others
Industrial Accessories
Clamps, Strainers & More
Hydraulic Hoses
Assemblies, Bulk & Custom
Hydraulic Fittings
Adapters, Couplings & Fittings
Rubber Products
(Coming Soon)